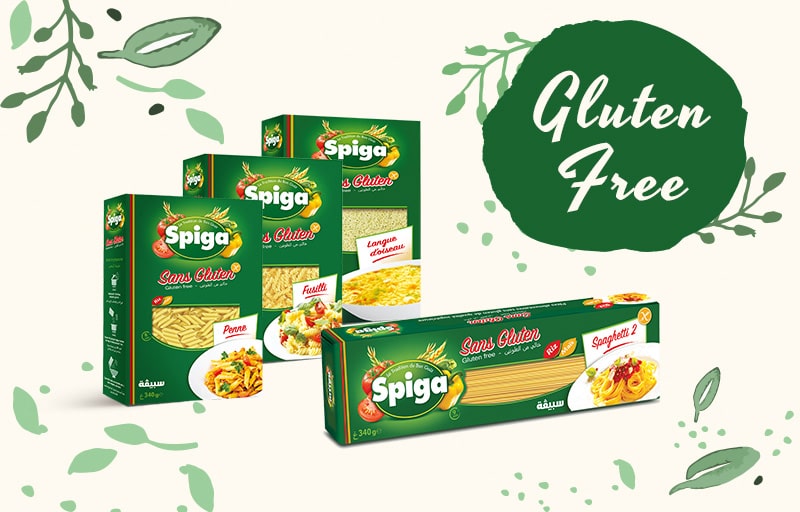 A new range of Spiga gluten-free
Launching gluten-free pasta, Spiga answered in the first place at the request of Tunisian consumers suffering from celiac disease. Spiga now offers them a rich and varied range of pasta without gluten: spaghetti, elbow, fell, fusilli made from rice and corn.

In addition, Spiga wanted to adapt to the expectations of consumers who want to combine pleasure and well-being: pasta gluten-free according to different sauces and preparations for a digestible and light dietary dish.